It was a cold, drizzly night when I pulled up to Safeco Field. My mission? To meet up with some of my BFFs and explore Enchant Christmas, a light maze, Christmas market, and ice skating rink all inside Safeco Field in downtown Seattle. It just opened up last week, and it's here through the holiday season. I'd been looking forward to it all day and couldn't wait to get inside to see what it was all about!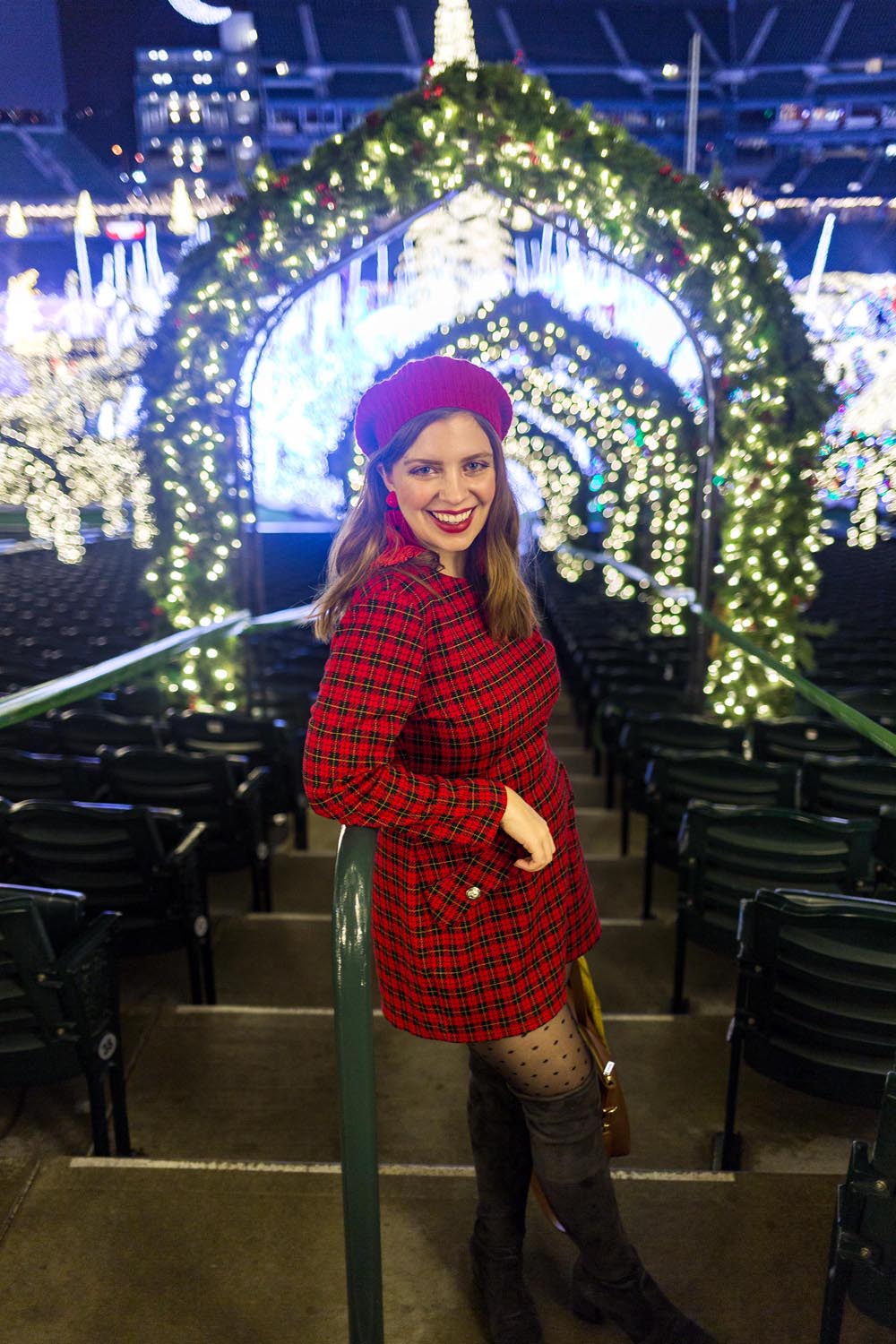 Disclosure: Thanks to Enchant Christmas for sponsoring this post. All opinions are my own!
Once inside, I wasn't disappointed. I attended on Media Night, which meant that I was able to enter through the club level and sample a few of the food offerings before heading down to the light maze area. Let me tell you – the view from above was so incredible! The twinkling lights, fun colors, and festive music put me in the holiday mood.
So what is there to do at Enchant Christmas inside Safeco Field? Read on to find out!