Today is the big day – Sprouts Lynnwood is now open! If you follow me on Instagram, you might have seen a behind-the-scenes tour during the soft opening of the store. It was so much fun getting to hear directly from the Sprouts team that is in town for the opening some of the great things that make this store unique. While Sprouts is a chain, each store has slightly different offerings to serve the shoppers in that geographic location.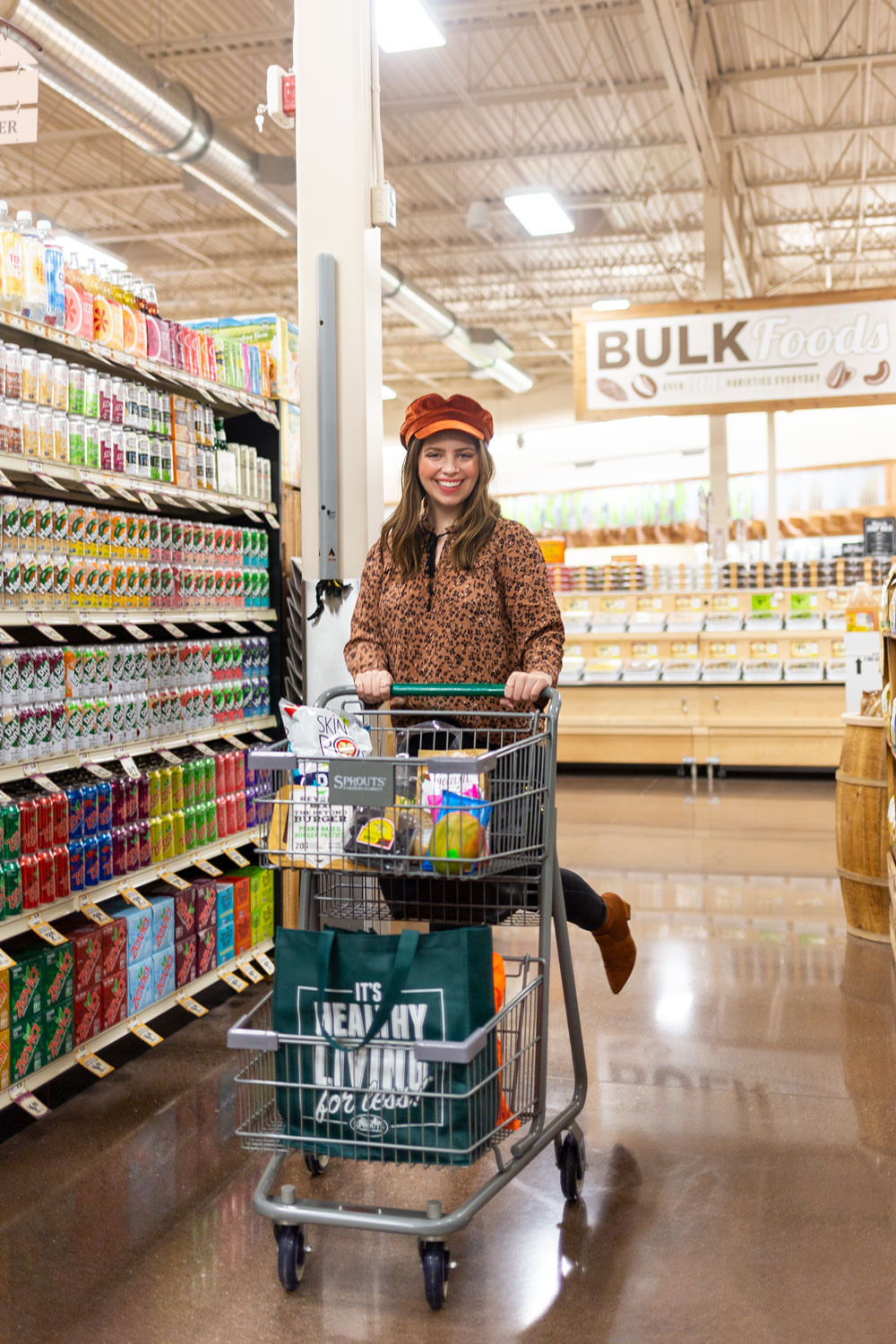 Disclosure: Thanks to Sprouts for sponsoring this post. All opinions are my own!
​​​​​​​My favorite thing from the store tour? Trying the Sprouts team's favorite products! We got to try samples of some interesting and unique products such a tropical fruit salad made with Melissa's Produce, tart golden berries, and locally roasted CB's Nuts. Their lightly salted peanuts are way too delicious! I definitely went home with a cart full of healthier snack options (like SkinnyPop Protein Popcorn, Sprouts Coconut Rolls, Veggie Chips, and more!), fresh produce from Melissa's, and a few quick meal options.

​​​​​​​While I do like to cook and bake, during the work week I struggle with time. After working all day, I rarely feel like cooking a big meal which is why having a variety of frozen and fresh foods available that don't take long to cook are key. I picked up things like Beecher's Whole Wheat Mac and Cheese (ok, maybe not the healthiest, but with a salad and lots of fresh veggies on the side it's better than take out!), Hilary's Veggie Bites, Beyond Burgers, and Amy's Veggie Pizza. I love that I can head to the frozen food section and shop a wide variety of natural, organic options from my favorite brands!

Because Sprouts is fairly new to Washington, I've had some questions about the store as well as the brand new Lynnwood location. Today, I thought I'd share some fast facts to know before you shop!
Continue reading