Oh, hello! It's me, your friendly Seattle Nordstrom shopper. I know, I know. Like every other blogger, their sister, Mom, AND grandma, I'm shopping the Nordstrom Anniversary Sale. I've been shopping at Nordstrom since I was little. Once I graduated college and had more of an "adult" budget for shopping, I got wise and shopped for fall items every July during the Nordstrom Anniversary Sale, too.

Fall happens to be my favorite season for fashion, so it's no wonder I get a little excited about the sale. If you've been shopping the sale for a while, too, you'll start to notice a pattern of brands and products that come back every year in new colors, washes, patterns, and textures. It's a great time to stock up on basics, but I personally prefer finding those standout, colorful pieces that really make a statement in my fall wardrobe.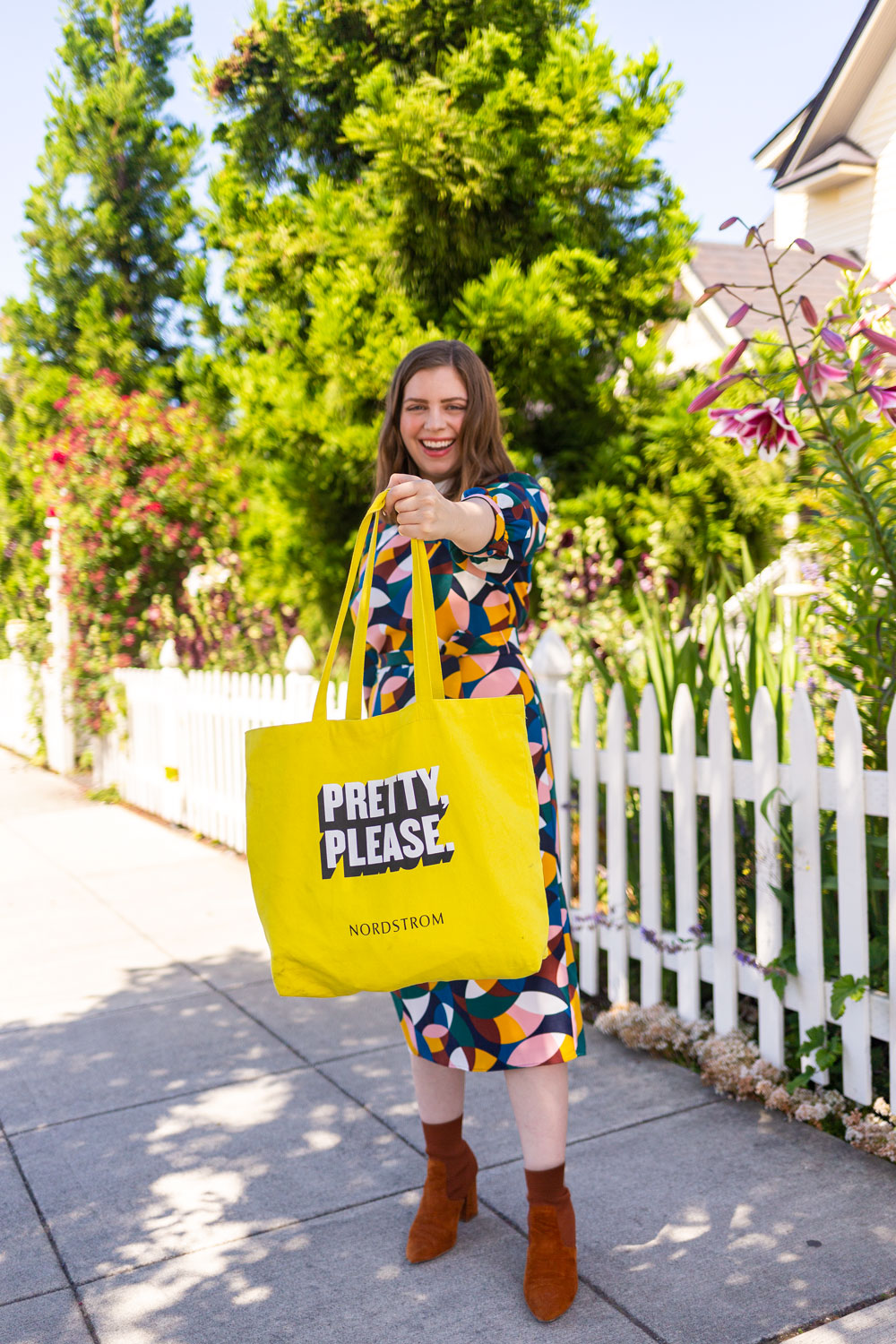 Disclosure: While this post is not sponsored, it does contain affiliate links. If you click a link and make a purchase, I may make a small commission similar to a sales associate at a department store. All opinions are my own!
While I love shopping the Nordstrom Anniversary Sale, the blogging community goes a little hard. I promise to not overwhelm you with #NSale picks over and over again, but when I asked on Instagram if you wanted to see colorful picks, you said yes. So here we are.

​​​​​​​I'm shopping many of these pieces myself, so stay tuned on Instagram this weekend when I pick them up at my local store if you'd like to see them "live". (Yes, I was the crazy person checking out at 9:30 am PST this morning when the sale went live to Nordstrom cardholders.)
In the meantime, read on for my top colorful picks from the Nordstrom Anniversary Sale 2019!
Continue reading