It's been a few years since I went back to school, but I can remember my most traumatic one like it was yesterday. I had applied to go to Washington State University almost as an after thought. At the time, j was wushu-washy whether I actually wanted to live in the middle of nowhere for four years of college, but figured it was worth it to apply to another in-state school, just in case.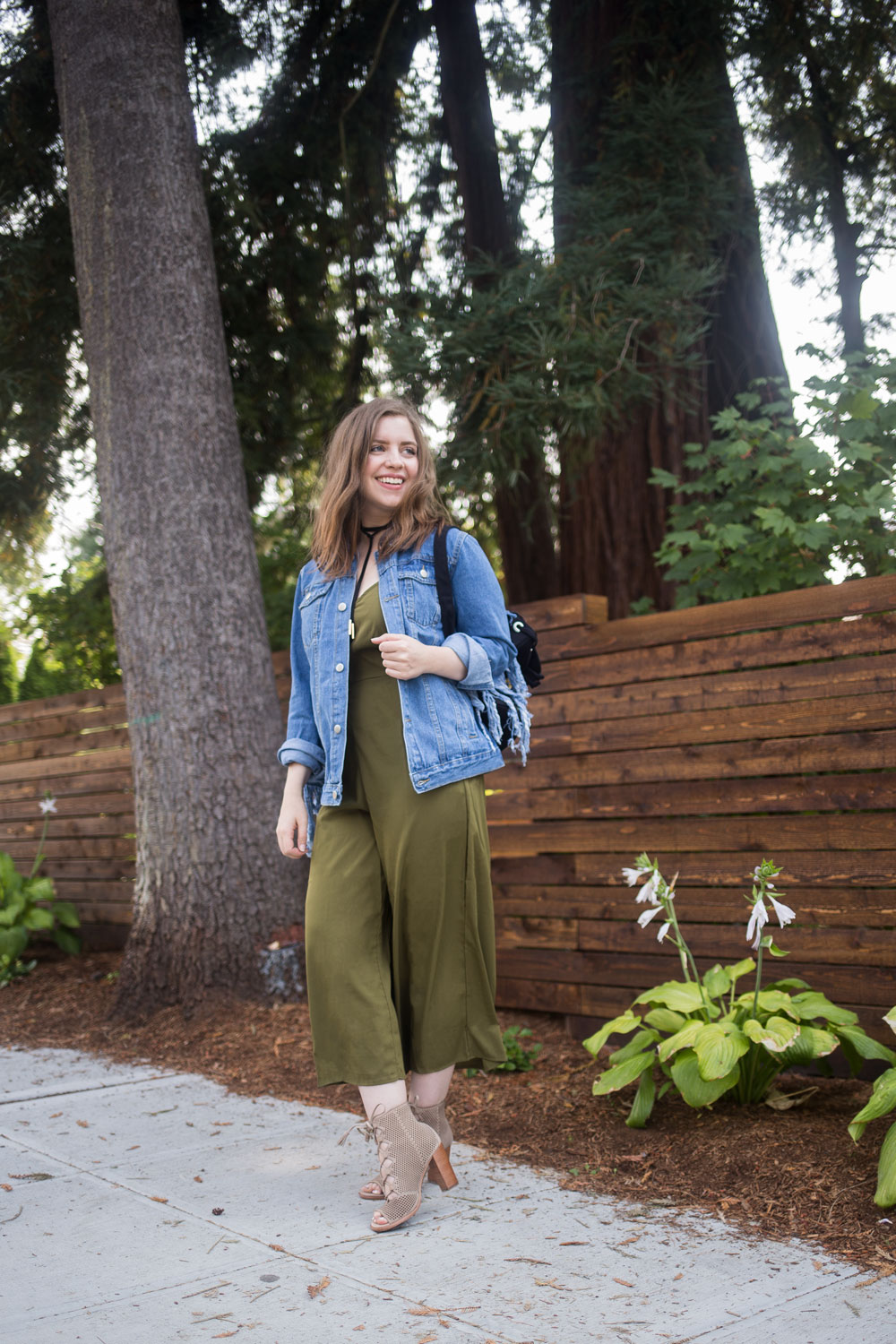 Disclosure: Boohoo provided some of the pieces in this outfit, but all thoughts are my own. This post also contains affiliate links. If you make a purchase, I may make a small commission.
If you're not from the area, Pullman is a small college town east of the mountains. It's about an hour and a half from civilization (a bigger city, Spokane) and about 10 minutes from the Washington-Idaho border. So yeah, middle of nowhere! And about this time, too many years ago than I'd wish to share, I was off to that mysterious place for freshmen orientation. What can I say, I'm a bit reminiscent of that time in my life and couldn't wait to share a fun outfit that reminds me of heading back to school with Boohoo, one of my favorite affordable places to shop.
What I'm Wearing
Denim Jacket: Jodie Oversize Tassel Back Denim Jacket c/o Boohoo
Jumpsuit: Lexie Strappy Culotte Jumpsuit c/o Boohoo
Necklace: Annie Suedette Wrap Around Choker c/o Boohoo
Shoes: The Frye Company Perforated Ghillie Lace Sandal in Taupe
Backpack: Macey Floral Embroidered Rucksack c/o Boohoo


---
Follow Jenn: bloglovin / twitter / facebook / instagram / pinterest / g+ / youtube
---