The struggle is real when it comes to making your lashes look voluminous without falsies. I'll try any trick in the book because if I'm honest, I still haven't mastered the false lash application. I've loved the no makeup makeup look lately, and fuller looking lashes can make all the difference. But really, who has time for that in the morning when you're getting ready for work?! Not this girl.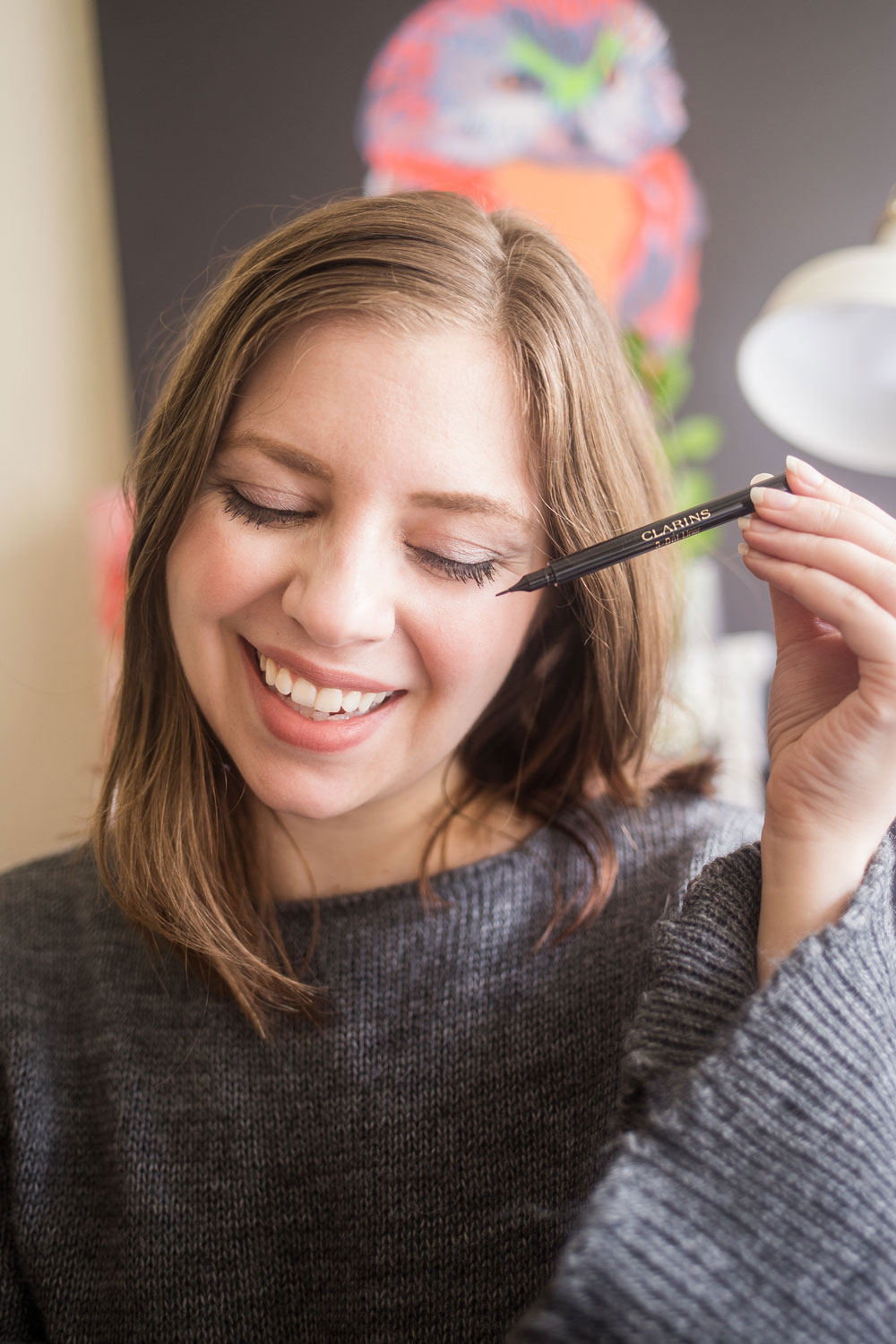 Disclosure: This post is sponsored by Clarins. All opinions shared in this post are my own!
I'm excited to partner today with Clarins to share their new 3-Dot Liner. It's both perfect for making the lashline appear fuller and for those who may not be the best at wielding an eyeliner pen just yet. Lately, I've loved a no makeup makeup look, with a dash of a glow of course! I think it's perfect for this time of year when the weather is getting nicer, and the temperatures are getting warmer. I've been trying to fit more into my mornings, which means less time for creating a makeup look and more time for other things. Because of that, I wanted to make this no makeup makeup tutorial as simple as possible. You can get this look in just five easy steps (and probably 5 minutes or less, too!).

---
Follow Jenn: bloglovin / twitter / facebook / instagram / pinterest / g+ / youtube
---