Oh em gee. Can you believe Thanksgiving is this week?! With it falling early this year, it feels so strange to begin referring this time of year as the "holiday season." Send help please; I am most definitely not ready for fall to be over yet!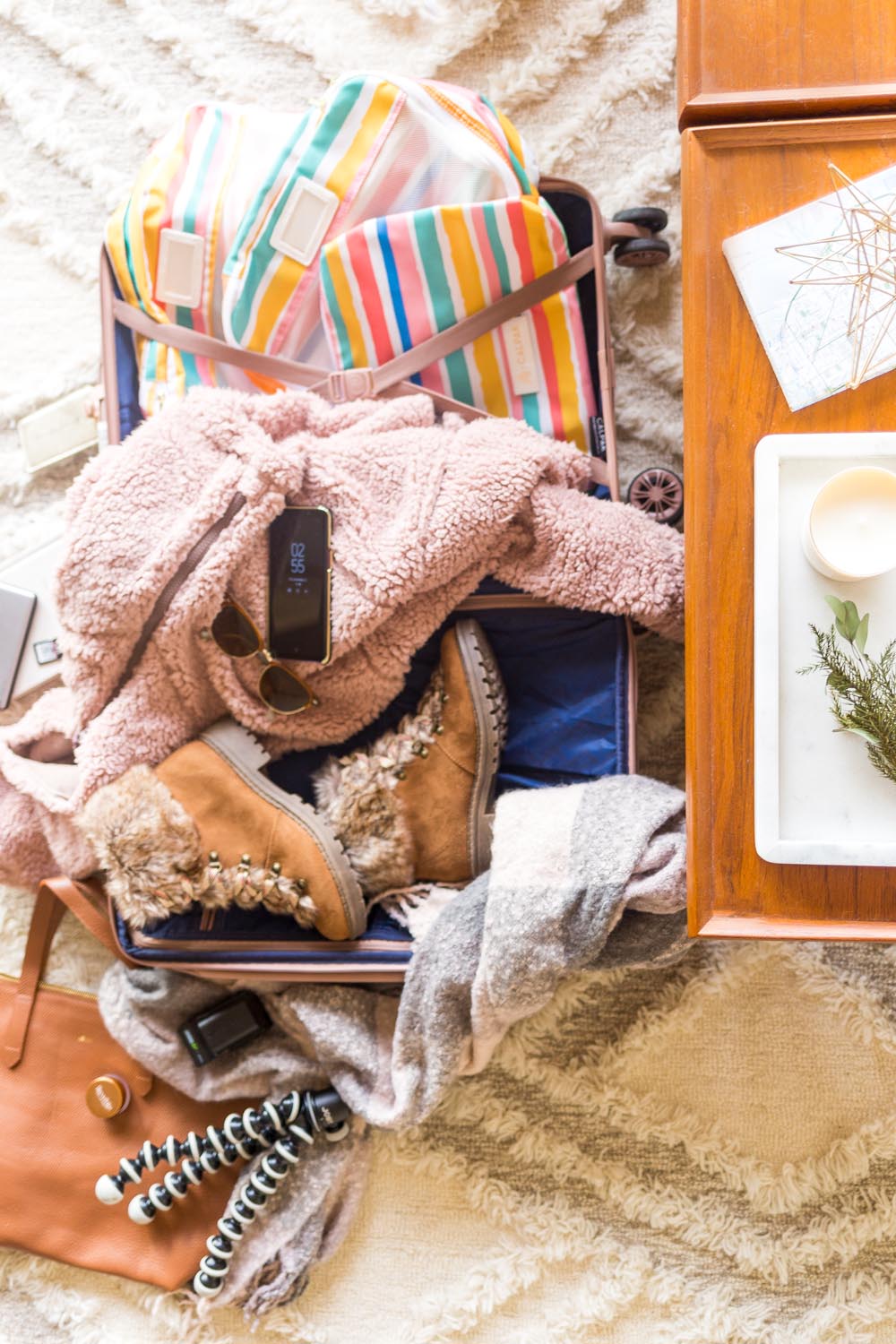 Disclosure: This post contains affiliate links, which means if you click on them and make a purchase, I may make a small commission. I also was able to borrow devices for travel from Verizon Wireless. All opinions are my own!
With the holidays impending, that only means one thing: lots of holiday travel. While I'm fortunate that all of our family lives within a few hours of us, a busy fall season with trips back to back led me to grow my travel packing skills exponentially. If you're looking for a travel checklist to help you stress less, and packing tips to make sure everything fits into your bag, I think you're going to like this post. And even if, like me, you're not traveling this holiday season, it never hurts to save this post for later. Never know when you might need it!
10+ Packing Tips + Travel Checklist for the Holiday Season
If you're ready to up your packing game, learn some packing tips for winter travel, and download a travel checklist, so you never forget your toothbrush again, then read on!

---
Follow Jenn: bloglovin / twitter / facebook / instagram / pinterest / g+ / youtube
---