If I'm honest, I was most excited to move into our house so I could finally have my own office space. Dave and I are both busy with our hobbies (and of course, each requires quite a bit of space!) which means that having our offices eliminated was the worst part of our previous temporary digs. It also was the most difficult feature to find in a house. Having dedicated office space is somewhat unusual in the Seattle market, let alone two. When we found our home, we were thrilled that not only was there a dedicated office, there were also plenty of rooms that could be easily converted into an office for me.
Obviously having a house itself is pretty cool, but this introvert likes her personal space. With blogging and vlogging as a huge part of my life, it comes with a unique set of challenges, and a significant amount of stuff.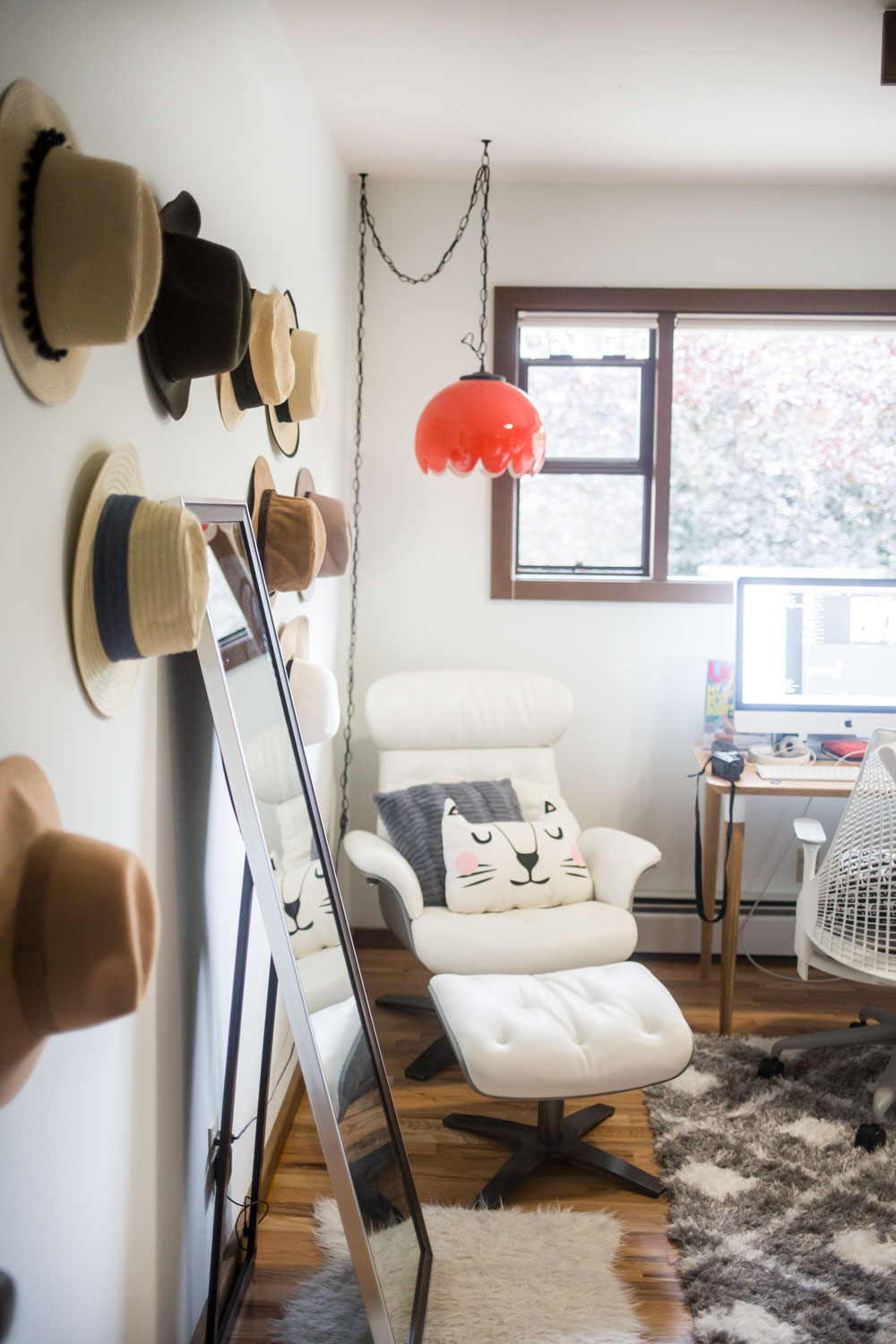 Disclosure: Thanks to Fred Meyer for partnering on this post. All opinions are my own!
A Feminine Midcentury Office Reveal
I spent the weekend after we moved in attempting to organize my office. What I learned is that I have a ridiculous amount of stuff, and storing it is not the easiest thing in the world. I also learned that I was unprepared to have such a large space! My decor from my previous office was lacking for an entire room, so I set off to find a few things to give the room some character. Fortunately, my friends at Fred Meyer were willing to be a part of our home journey, and I was able to find some amazing home pieces at my local store to customize my space.
Today I thought I'd share what I've been working on in my office – including how I shopped for each item and the process of putting some of the final touches on my office. Throughout this process, I've also gathered some advice that I wish I had when I started this project!

---
Follow Jenn: bloglovin / twitter / facebook / instagram / pinterest / g+ / youtube
---