As a self-described tech nerd, something that surprised me about our new house was all of the connectivity issues we noticed right off the bat! Maybe it's the older neighborhood, but we quickly found that the cell service left much to be desired. We knew we had to get high-speed internet access installed right away and counted down the days until our installation date. Even after that happened, we still noticed dead zones and connection problems throughout the house and outside. The first time I worked from home, I took my laptop to work outside (I mean, it's summer, might as well enjoy it!) and I couldn't even get online. So much for getting work done!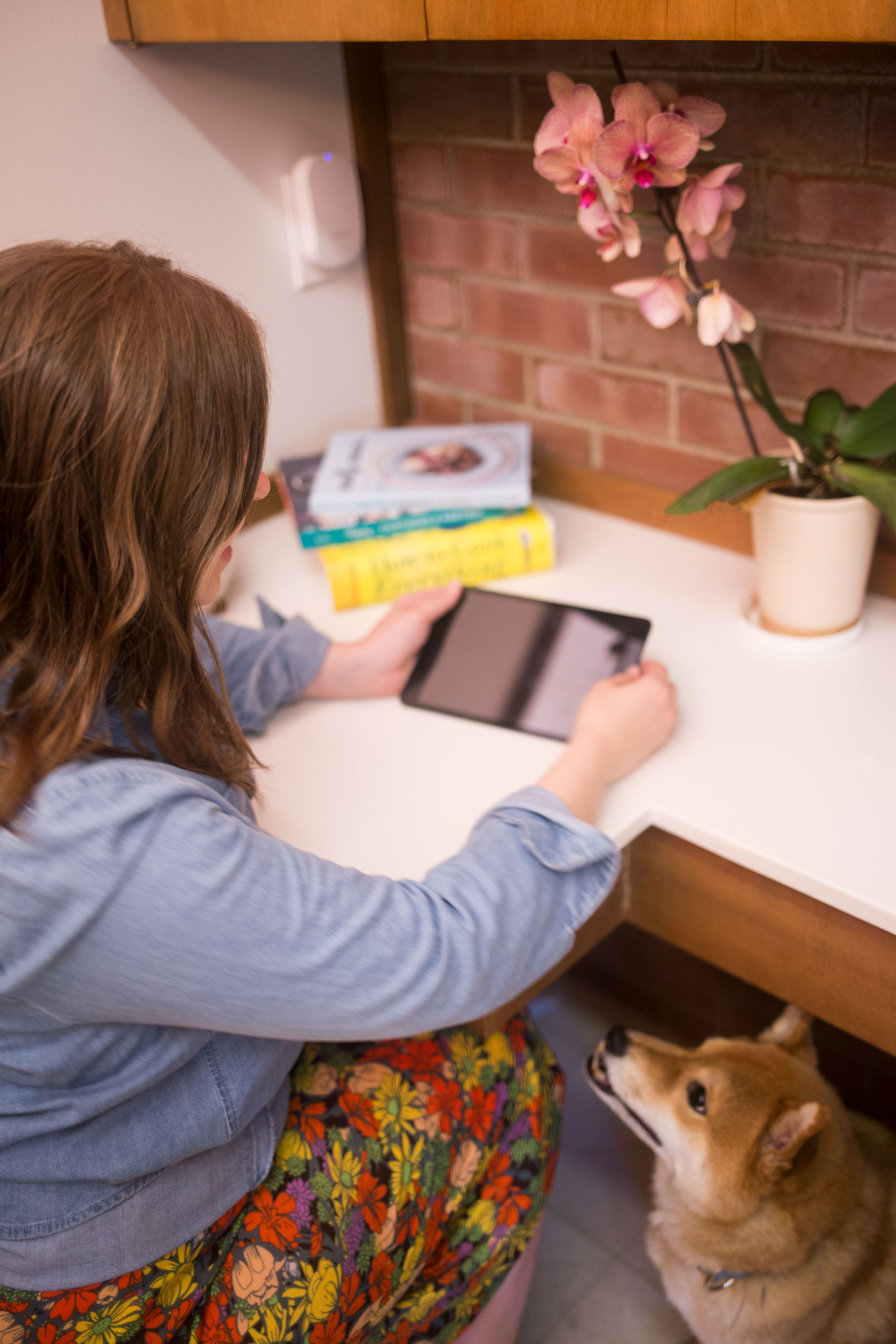 Disclosure: Thanks to eero for sponsoring this post. All opinions are my own!
Immediately I knew we had to fix this problem. What's the point in having a great outdoor space that's perfect for working in when you can't even use it?! I quickly went to work on finding a solution, and searched on Amazon for the best home WiFi set up. That's when eero popped up. And then I saw them again on ProductHunt. And then, I had the opportunity to partner with them! You could say it was fate. Or just some really, really good luck.
How to Improve WiFi Connectivity in your Home // eero Review
Try eero for yourself! Use code HELLORIGBY to get free overnight shipping with the purchase of an eero System. Be sure to select overnight shipping at checkout!

---
Follow Jenn: bloglovin / twitter / facebook / instagram / pinterest / g+ / youtube
---