Earlier this week, Fred Meyer in Bellevue reopened, and I had the opportunity, along with a few blog friends, to visit the store for a preview party before it opened to the public. To say the new store in Bellevue is stunning is an understatement. The store has expanded many of the popular sections like the deli, bakery, and beer and wine, as well as added a wine and beer bar (yes you can drink in store!), sushi counter, seating area, and a giant Starbucks. With the store serving as a WiFi hot spot, you can move in. Okay, maybe not, but it sure would be convenient. ;)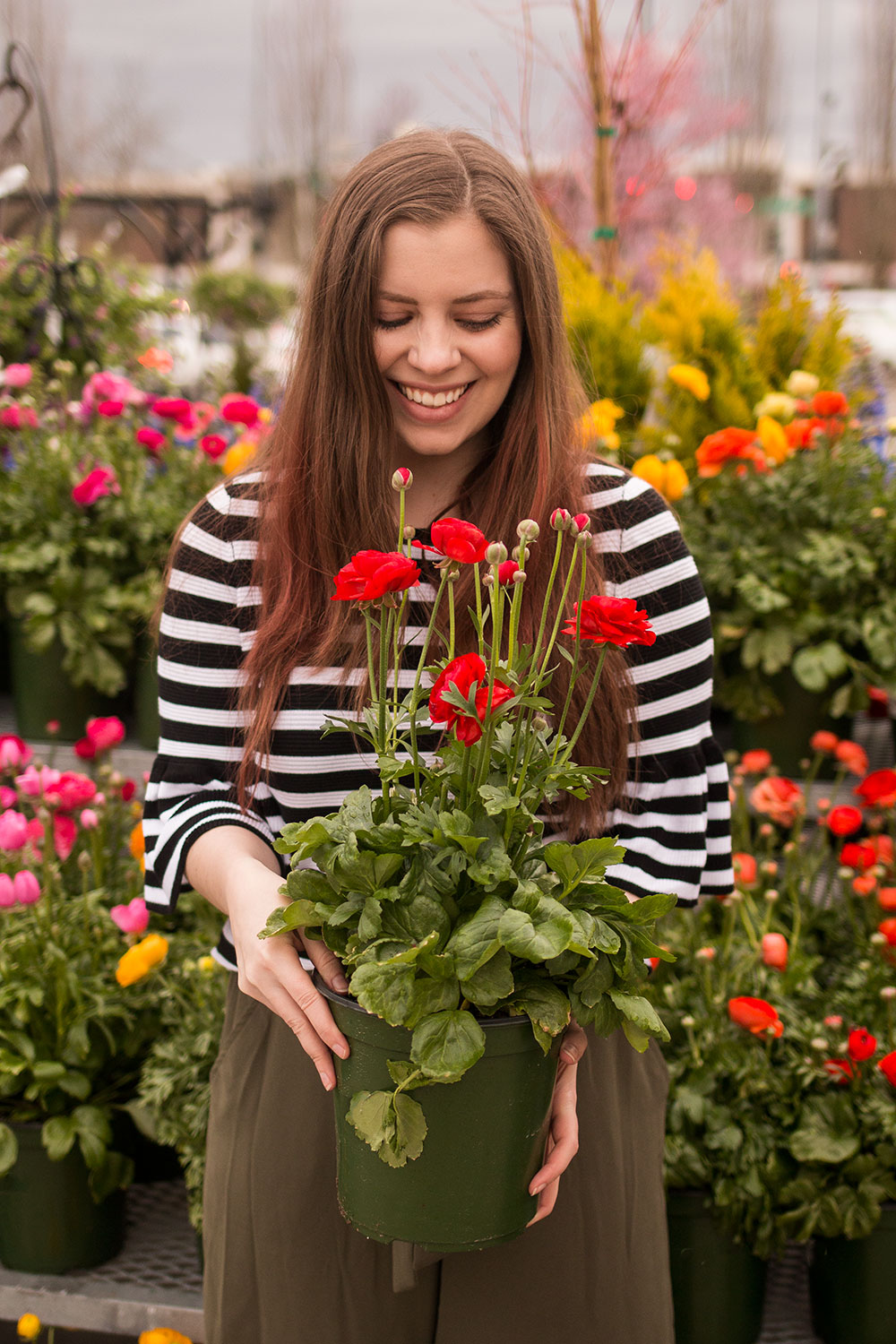 Disclosure: Thanks so much to Fred Meyer for sponsoring this post! All opinions are my own.
Photos by Megan of Diary of this Girl
When bloggers get together, we often have a lot of fun. My friend Megan and I took to the front of the store where some of the season's best flowers were for a little photo shoot. I had recently shopped at Fred Meyer for some new on-trend spring items and came up with this outfit.

---
Follow Jenn: bloglovin / twitter / facebook / instagram / pinterest / g+ / youtube
---