Last week, I hopped on a plane and spent a few days in San Francisco. It was my first time in SF, and I honestly was so excited to visit the city. For years I've wanted to visit the Bay Area, but for whatever reason, I always ended up in SoCal instead. Conveniently, I was invited to attend Pinterest's first-ever creator conference called in the making. Even better? I was going to be flying down with my bag mostly packed thanks to Stitch Fix, who provided the clothes for my trip!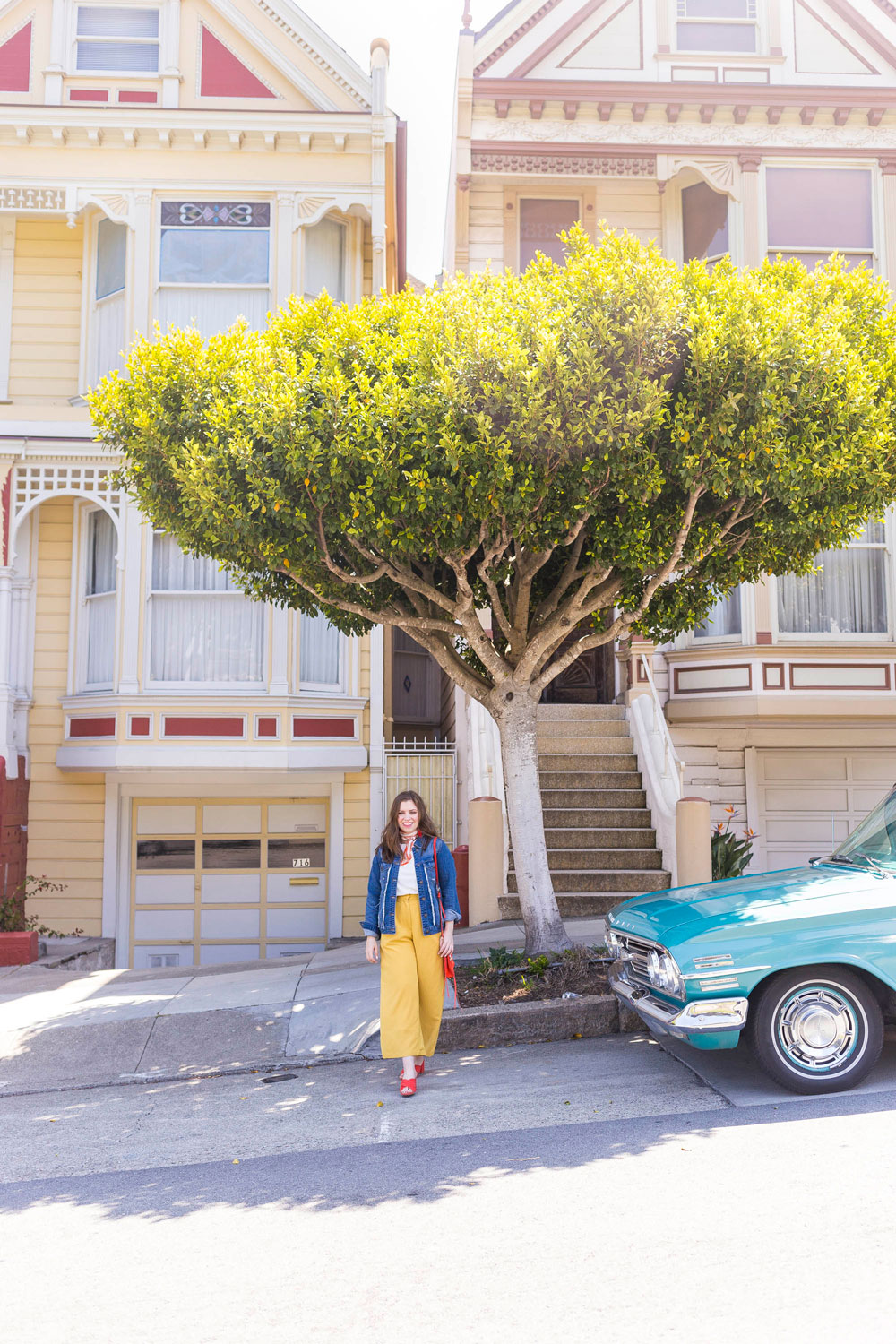 Disclosure: This post has been created in partnership with Stitch Fix. They provided me credit to purchase items in my Fix. Additionally, the links in this post are affiliate links which means if you schedule a Fix, I will earn a small commission. Thanks so much for your support!
If you follow me on Instagram, then you might recall seeing my Stories where I was packing my bags for the trip. Documenting the packing process was a lot of fun, especially since it's often something I struggle with. A lot of you let me know that you struggle with packing – either overpacking or waiting until the last minute, too! I usually end up with too many outfit ideas, and so my suitcase often is overflowing. Yep, I'm that girl that has to sit on it to get it shut.
Fortunately, this time around, starting with my pieces in my Fix cut down on my packing time by half. And I wasn't tempted to overpack. Since I was pulling together looks based on key pieces I was sent, I had more than enough outfits (about 5). I knew I could also mix and match pieces if I changed my mind while there, too. If you're jumping on a plane or traveling soon, I can't recommend this method enough. Even better, when you sign up for a Stitch Fix by June 30th, and you'll be entered to win a 10-item Fix PLUS a trip for you and your BFF here!
So what the heck did Stitch Fix send me? Read on to find out!

---
Follow Jenn: bloglovin / twitter / facebook / instagram / pinterest / g+ / youtube
---