Disclosure: Thanks to Northgate Mall for sending us to have photos with the Easter Bunny & to Barkworthies for sending Rigby some yummy treats!
Going to new places can be overwhelming. It may be loud; there could be funny smells, your personal space might be invaded if the place is busy, and depending on how comfortable you are, you may feel a bit panicky. Now imagine you're about 1/5th of your size and have to deal with all of the above, and things could be even more extreme. That's how your dog deals with public spaces every day.
Last weekend, we were invited to take photos with the Easter Bunny at Northgate Mall just north of Seattle. The first thought in my head was "Oh, I don't know about that…" I didn't want to pass the opportunity up because, to be honest, I was curious about how he would do in a potentially busy environment around other people, dogs, cats, and/or kids. It also gave me a unique opportunity to test out training and work with him on new scenarios. Socialization never ends, and who said you can't teach an old dog new tricks?!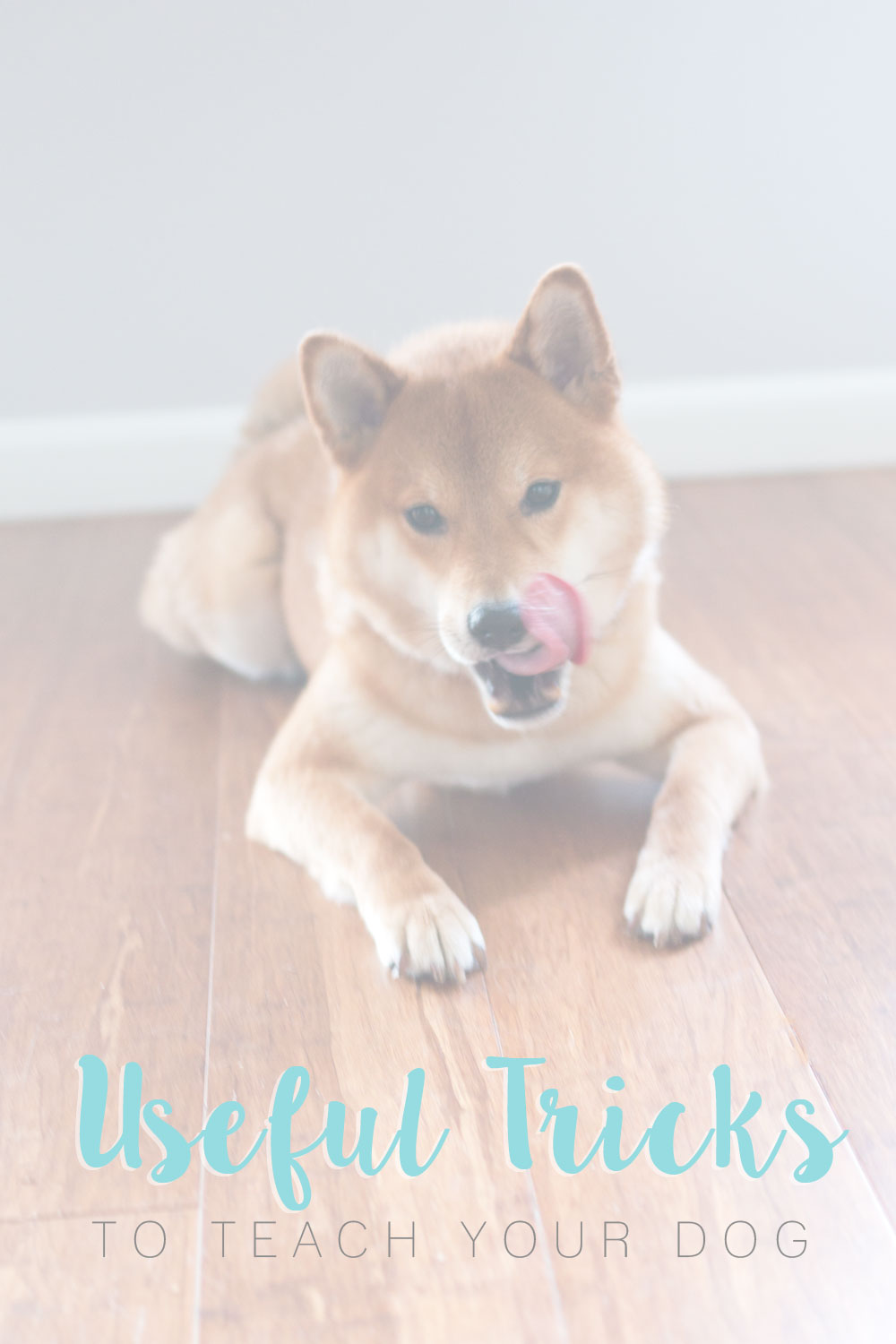 5 Useful Tricks to Teach Your Dog
The first thing I did to prepare was to brush up on some of my favorite tricks that Rigby knows. Some he's better at than others, but I used all of these while we were at the mall to ensure we were safe and he was kept occupied. Rigby tends to have leash frustration, so I manage it by engaging his mind through training.

---
Follow Jenn: bloglovin / twitter / facebook / instagram / pinterest / g+ / youtube
---