It's no secret that I've struggled with dry skin. Some people get patches on their hands or face during winter that clear when the weather gets warmer, and some people, like me, suffer off and on all year long with itchy, tight, dry skin on their face and other places on their body. Not only do I suffer from dry skin, but I have sensitive skin and am prone to patches of eczema. The struggle is real.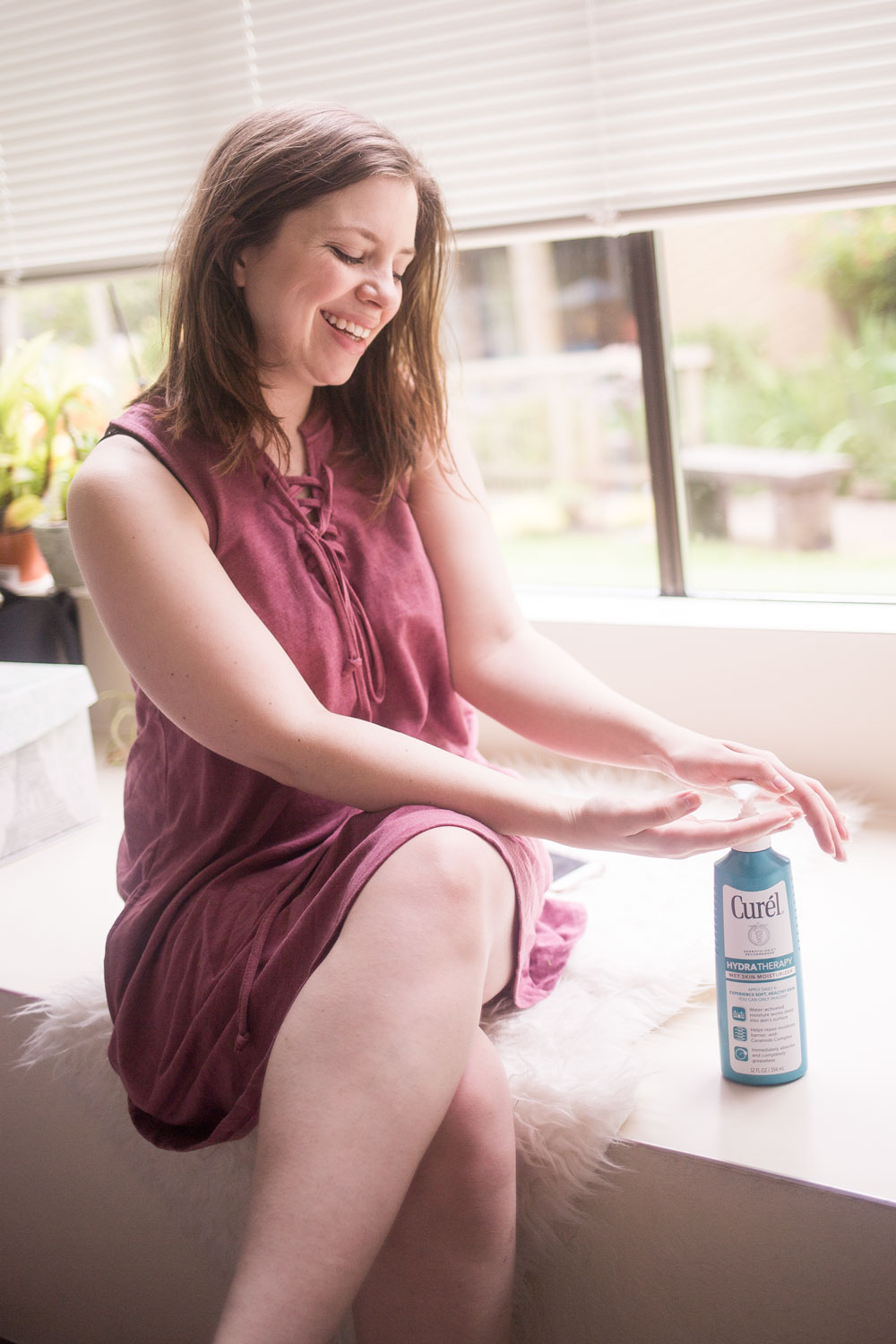 Disclosure: I'm sharing Curél® in my life as part of a sponsored series for Socialstars™" #curelskincare #enddryskin
How to Combat Dry Skin
I sound like a real winner, don't I?! ;) While it may seem like my skin looks bad, it usually doesn't. For me, my dry skin is more of a sensation; I often feel itchiness and notice flakiness when scratched that is enough to drive anyone a little bit crazy. All this to say, this spring I finally found a product that transformed my dry skin, and I can't wait to share more about the transformation I've seen over the past three months of using the Curél® Hydra Therapy Wet Skin Moisturizer!

---
Follow Jenn: bloglovin / twitter / facebook / instagram / pinterest / g+ / youtube
---