Spring has officially sprung, and for me that means it's time to take a look in both my wardrobe and beauty routine and make a few changes. One thing that hasn't changed, however, is the need for proper skin care routine! As a dry skin girl, this is something that is incredibly important for me, and falling off the wagon of properly moisturizing and exfoliating my skin can be a critical error. After all, who doesn't want their skin to look silky smooth in a new spring dress?!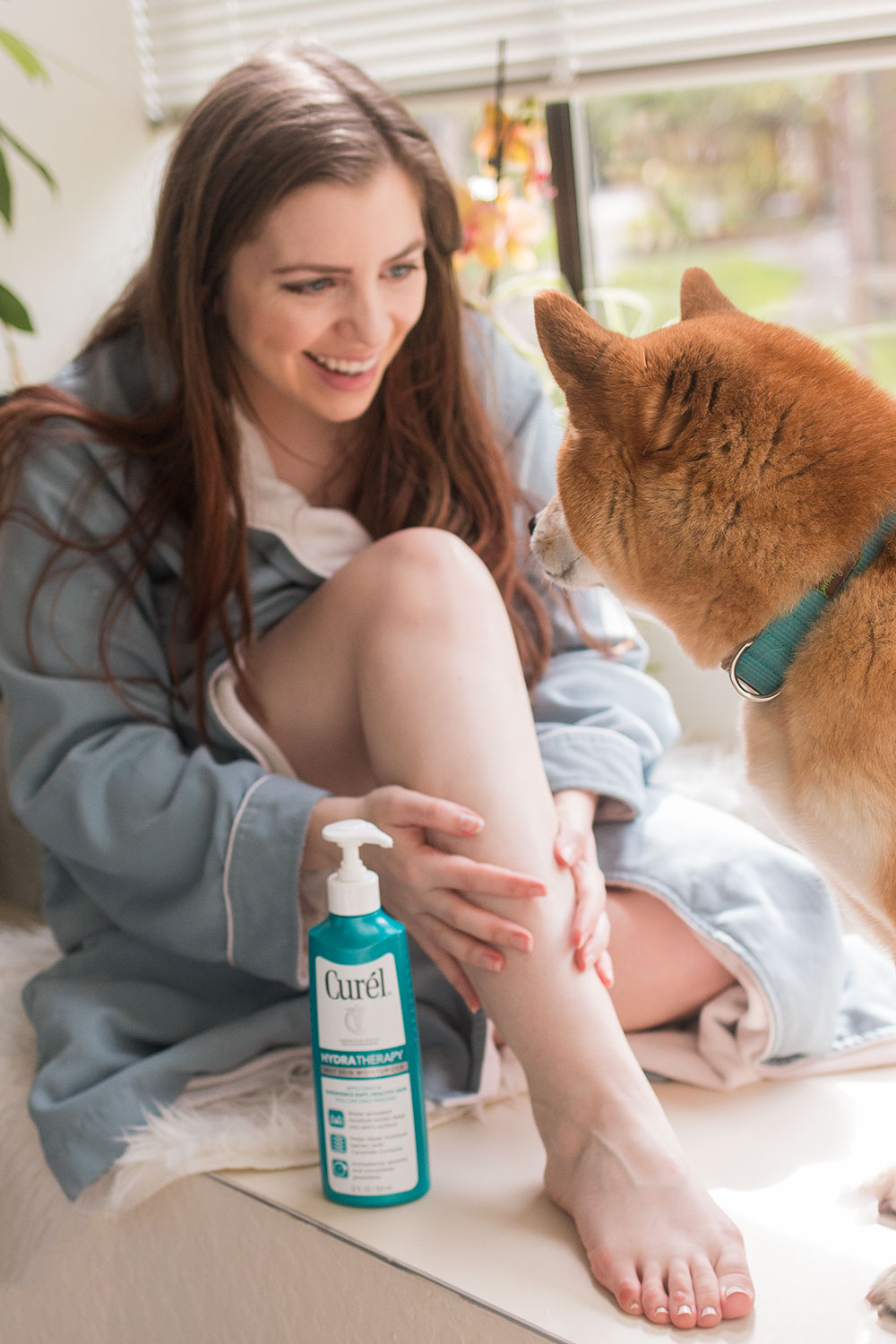 Disclosure: I'm sharing Curél® in my life as part of a sponsored series for Socialstars™ All opinions are my own! #curelskincare #enddryskin
It can be easy to start a new skincare routine, but sticking to it long enough to see results? Not always the easiest. I know I have a bad habit of going to bed with makeup on every once in awhile or breezing through my skincare in the shower and skipping a few steps when I'm in a rush. For me, however, consistency is key and when I stick to a new routine that's working, I'm always much happier with the results.
Skincare Routine for Itchy Dry Skin
So how do I stick to a new skincare routine and make sure that it's working for me? My primary motivation is often seeing the results and knowing that it's working!

---
Follow Jenn: bloglovin / twitter / facebook / instagram / pinterest / g+ / youtube
---