Is there anyone that wouldn't want a lipstick, made exactly for them, from the color to the scent to the formula? You could create the perfect nude for your exact skin tone. Or the perfect red. Or even the perfect fall moody lip. Or maybe a combination of all of them? The options are endless, and I can't think of anyone who wouldn't want to do this. (Okay, maybe people who never wear lipstick, but that's probably not you since you are reading this. ;)) For those reasons and more, I knew I had to be sure to make an appointment at Bite Beauty Lipstick Lab in SoHo when I was in NYC for Fashion Week last month.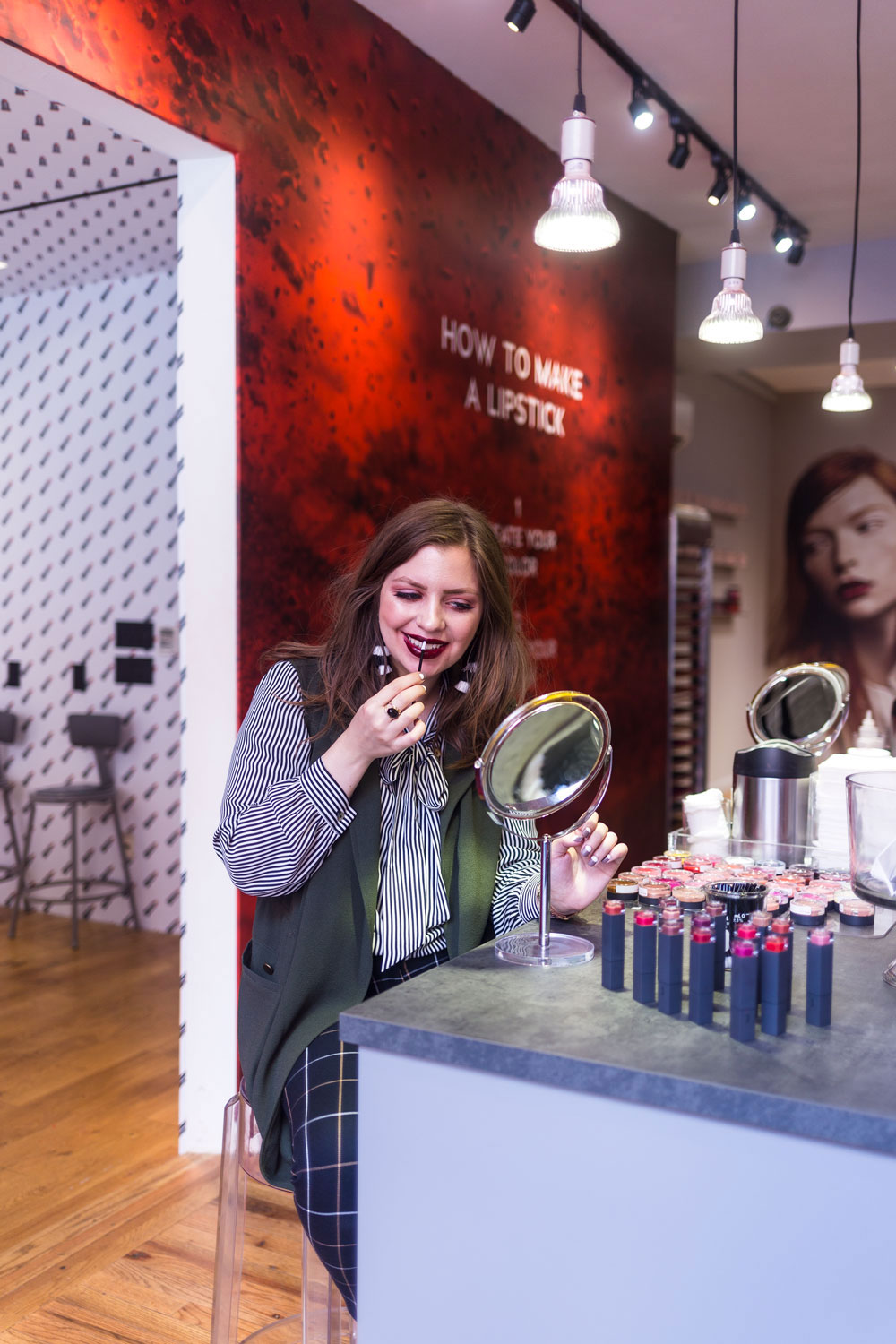 Disclosure: Nothing to disclose here! My bespoke lipstick experience was paid for by me. :)
My Bespoke Lipstick Experience at Bite Beauty Lip Lab NYC
To be honest, I can't even remember where exactly I heard about this originally. Maybe it was from a YouTuber, or it could have been one of those auto-playing videos on Facebook. But once I saw it, it stuck in the back of my mind and I knew I wanted to try it for myself someday. That's exactly why I knew I had to try and get Rebecca and me in for appointments while we were visiting NYC for Fashion Week.

---
Follow Jenn: bloglovin / twitter / facebook / instagram / pinterest / g+ / youtube
---