When it comes to splurging, if I had to choose, my favorite splurges are typically beauty products. How can you say no to the pretty colors in a new eyeshadow palette or the thrill trying on a new lipstick brings? Maybe it's just me, but beauty products make me happy. It's the same reason that when Dyson announced their new Supersonic Hair Dryer, I was more than intrigued.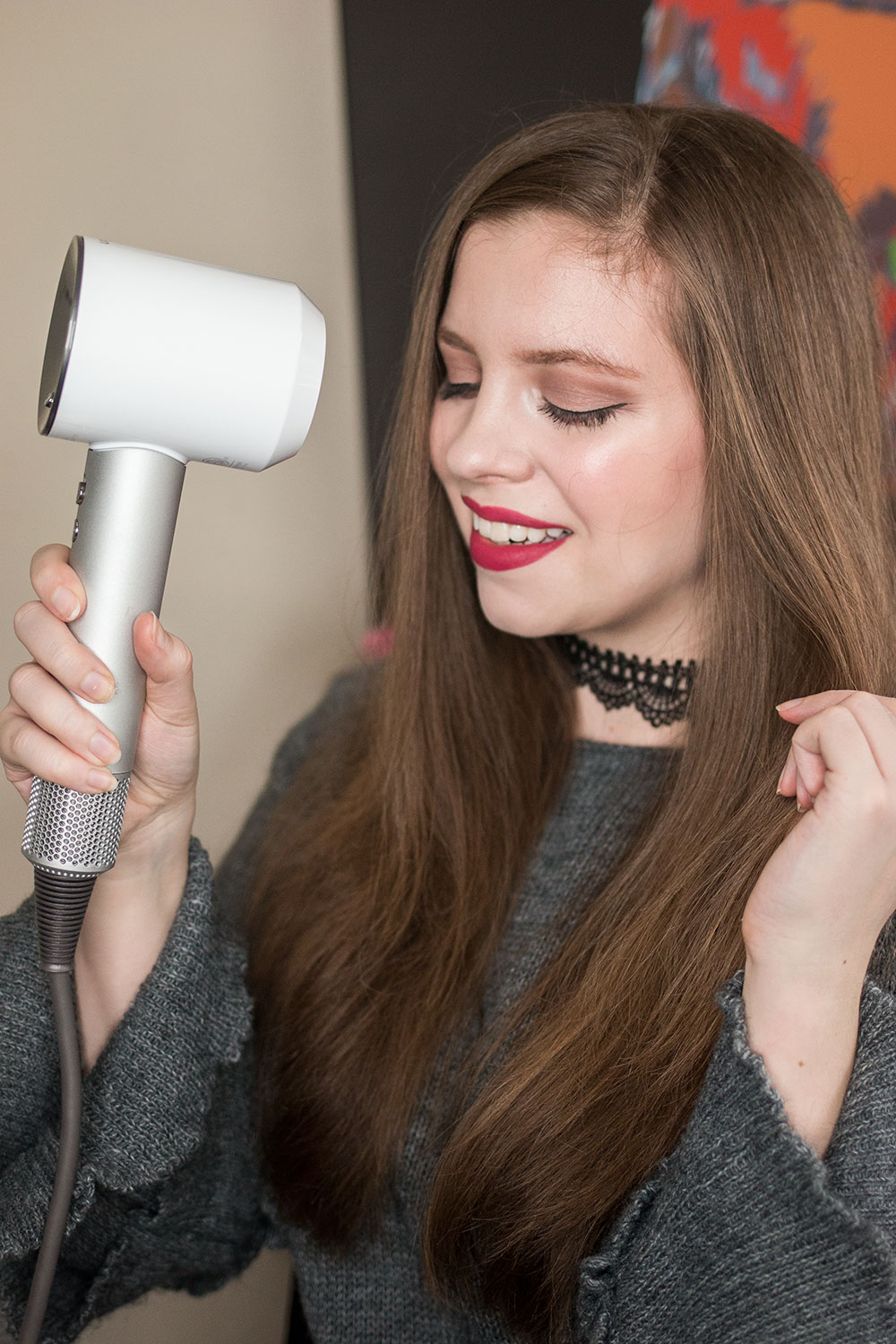 Disclosure: Thanks to QVC and Dyson for providing me the Supersonic Hair Dryer. All opinions are my own! Some links in this post are affiliate links which mean I will make a small commission if you make a purchase.
As for splurging on beauty tools, I'll be honest and say it's not something I frequently do. It's unusual for a beauty tool to wear out (which is most definitely a good thing!). So when a new one comes out, it's often easy to pass on upgrading until my current tools give up the good fight and go to wherever dead hot tools go, especially if the price is a bit steep. And to be fair, the Dyson Supersonic Hair Dryer had that warning flag. It's not "budget-friendly" at $400. So is it worth the hype?

---
Follow Jenn: bloglovin / twitter / facebook / instagram / pinterest / g+ / youtube
---