As I sit here working on this post, the wind is blowing away, the leaves making crisp rattling noises as they hit the side of the house. Earlier, the rain was falling gently, glistening in the fall sun. And me? Well, I'm inside, with my chilly toes hidden under blankets and a cozy pullover keeping my upper body toasty. What can I say, 'tis the season to get hygge!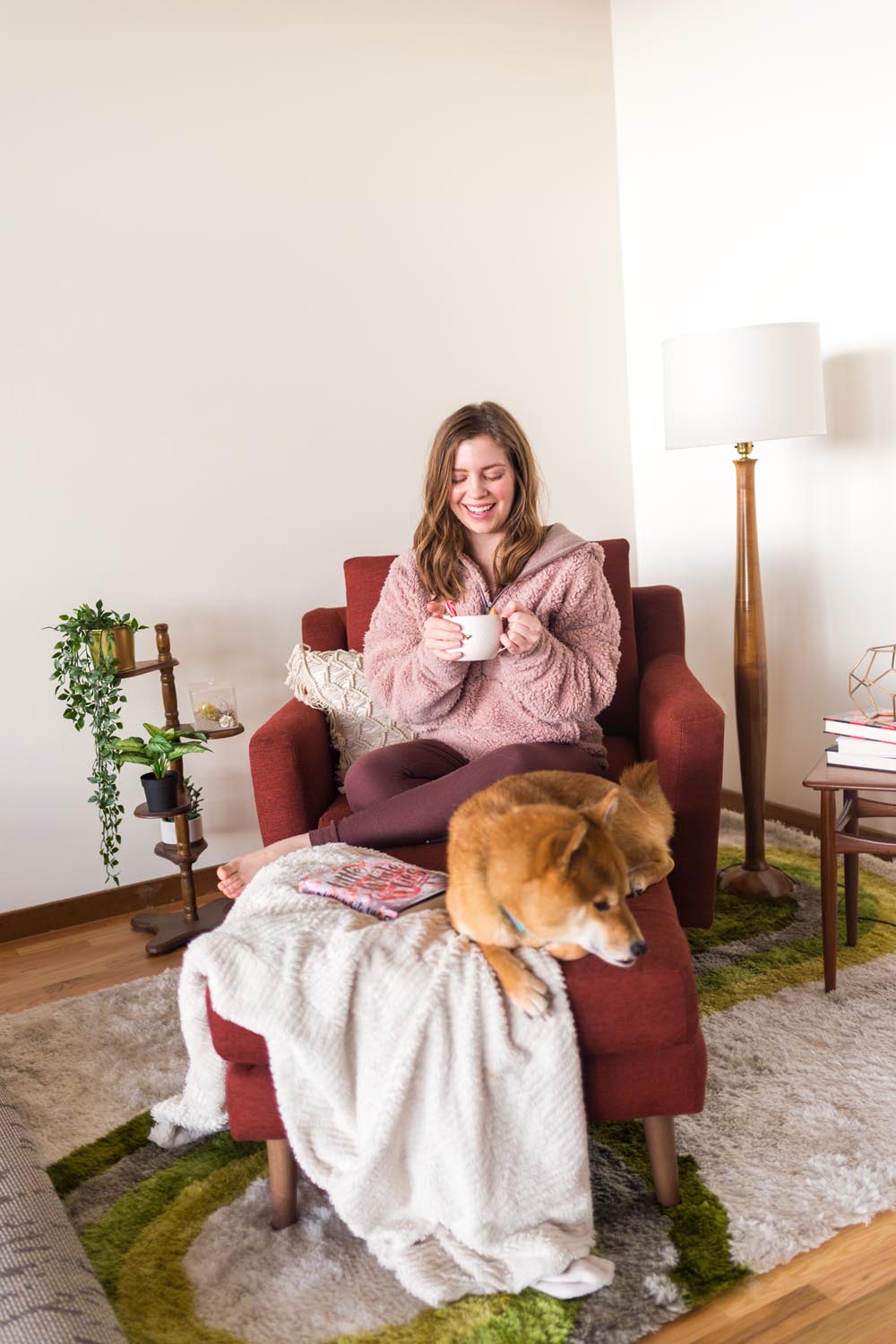 Disclosure: Thanks to prAna for providing some of the clothing featured in this post. All opinions are my own!
But wait, what's hygge? A Danish and Norwegian term describing a mood or feeling of coziness, comfort, wellness, and contentment, despite the long, dark days of fall and winter. It was all the rage last winter, and I predict we'll see a resurgence again as the temperatures drop. From beauty products to candles to books, there are a variety of products for sale that capitalize on the concept of how to hygge. However, there's also a variety of things you can do at home that will inspire feelings of hygge, too.
Today I thought I'd share a few of those ideas as the weather changes, the nights get longer, and we begin to transition our homes, wardrobes, and mindset for the holiday and winter months.