Happy Thursday! It's been a busy week in our house (unfortunately, not the good kind, but more on that later!) which means that unfortunately, I've been a little MIA from the blogosphere. I'm glad you're still with me though, and one day I'm hoping my life is back to normal. Whatever normal means!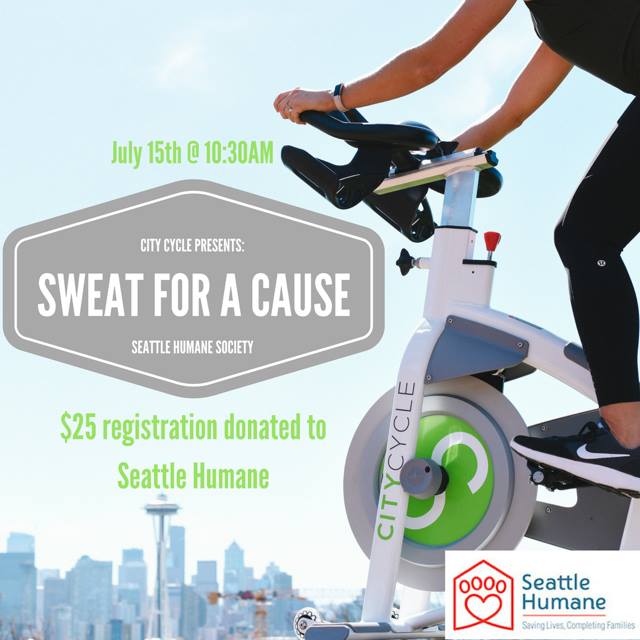 Anyway, I wanted to pop on here real quick to share an exciting event for those of you in the greater Seattle area happening this weekend! City Cycle in Greenwood opened a few months back and has been cycling away ever since. I've been able to attend a few fun classes there, and am happy there are even more cycling options in and around the city.
This Saturday morning at 10:30 am they will be cycling for a cause! They've partnered with Seattle Humane Society to raise funds. All proceeds from the $25 ride will benefit Seattle Humane Society. They will also have a raffle going on for a fun goodie basket for pets that anyone in attendance can enter. Plus, it's pet-friendly so feel free to bring your cute little doggos with you!
Don't forget to RSVP here and register for the class right here. Hope to see you there!

---
Follow Jenn: bloglovin / twitter / facebook / instagram / pinterest / g+ / youtube
---