You know what my favorite weekend activity is? Brunching. It made the top of my Valentine's Date idea list and when it came to planning a celebration of all things Galentine's Day, my friend Megan and I knew brunch it was! We set off to meet our friend Julia at Pomegranate Bistro in Redmond for a little blogger catch up and girl time.
It was a gross day; gray and rainy, but we braved the storm because when you wear a cute outfit, it must be documented! Fortunately, Seattle bloggers are used to the rain and are willing to do almost anything to get the shot. We didn't come prepared with the right outfits exactly, but we made it work. Anything for the blog. Almost.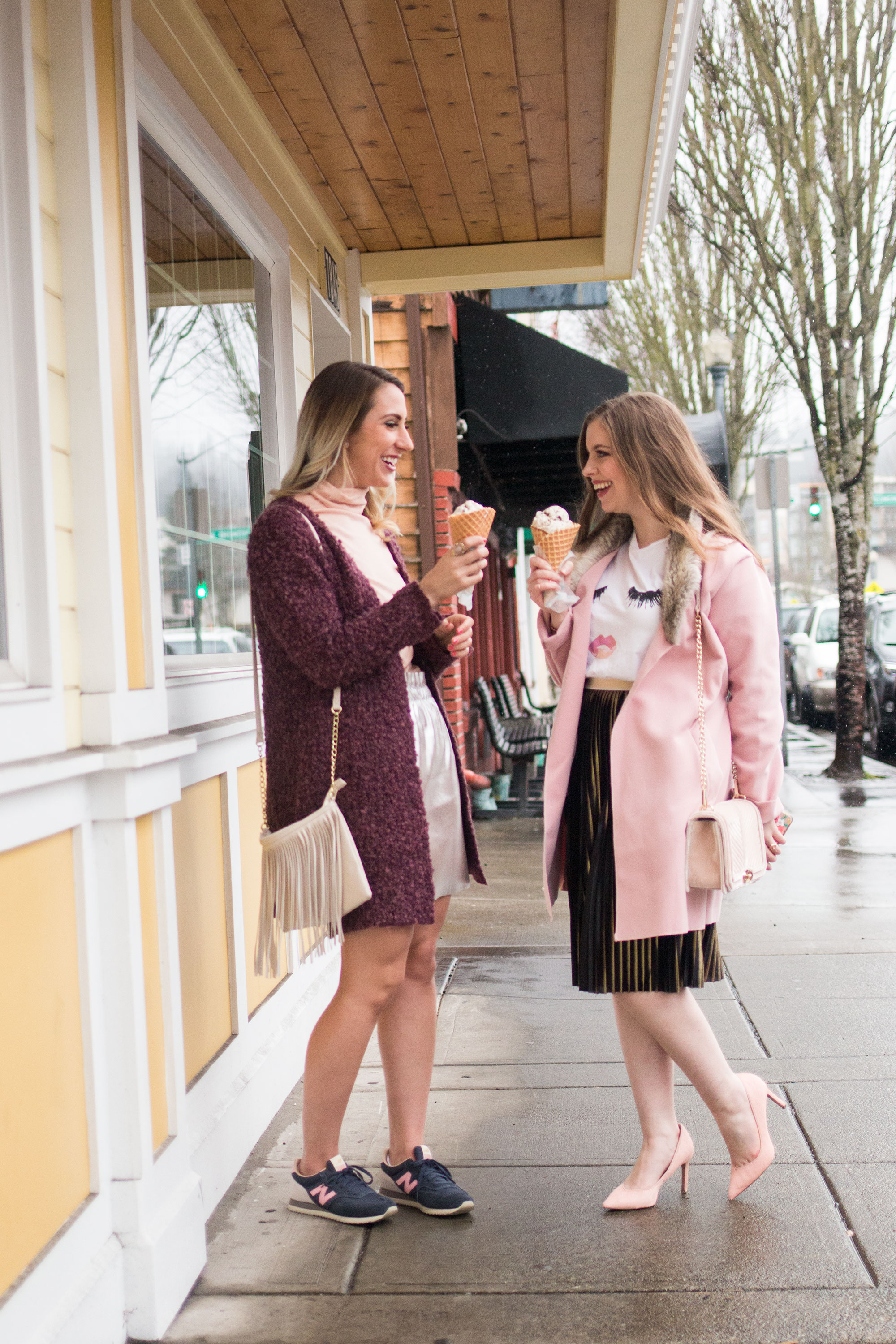 Disclosure: Some of the links in this post are affiliate links. This means that if you click on them, I may make a small commission from your purchase. Some items in this post were a gift from a brand and will be marked "c/o", or courtesy of.
Galentine's Day Outfit Ideas
So what goes into the makings of the perfect Galentine's Day outfit with your gal pals!? For me, there are a couple of staples plus a few wild cards that went into this outfit. I thought I'd share with you today a cute and comfortable outfit that's perfect for a date with your girls for Galentine's Day!

---
Follow Jenn: bloglovin / twitter / facebook / instagram / pinterest / g+ / youtube
---