Every year when March rolls around I get excited because it means the cherry blossoms are almost in bloom. If you remember last year, then you might recall this outfit I shot with Dave under the cherry blossom trees at the University of Washington Quad, one of the most infamous of locations come spring. The trees bloom, and slowly fade over the course of a few weeks. Blink and you'll miss them, but they are most definitely worth a trip and battling the crowds for a fun photo.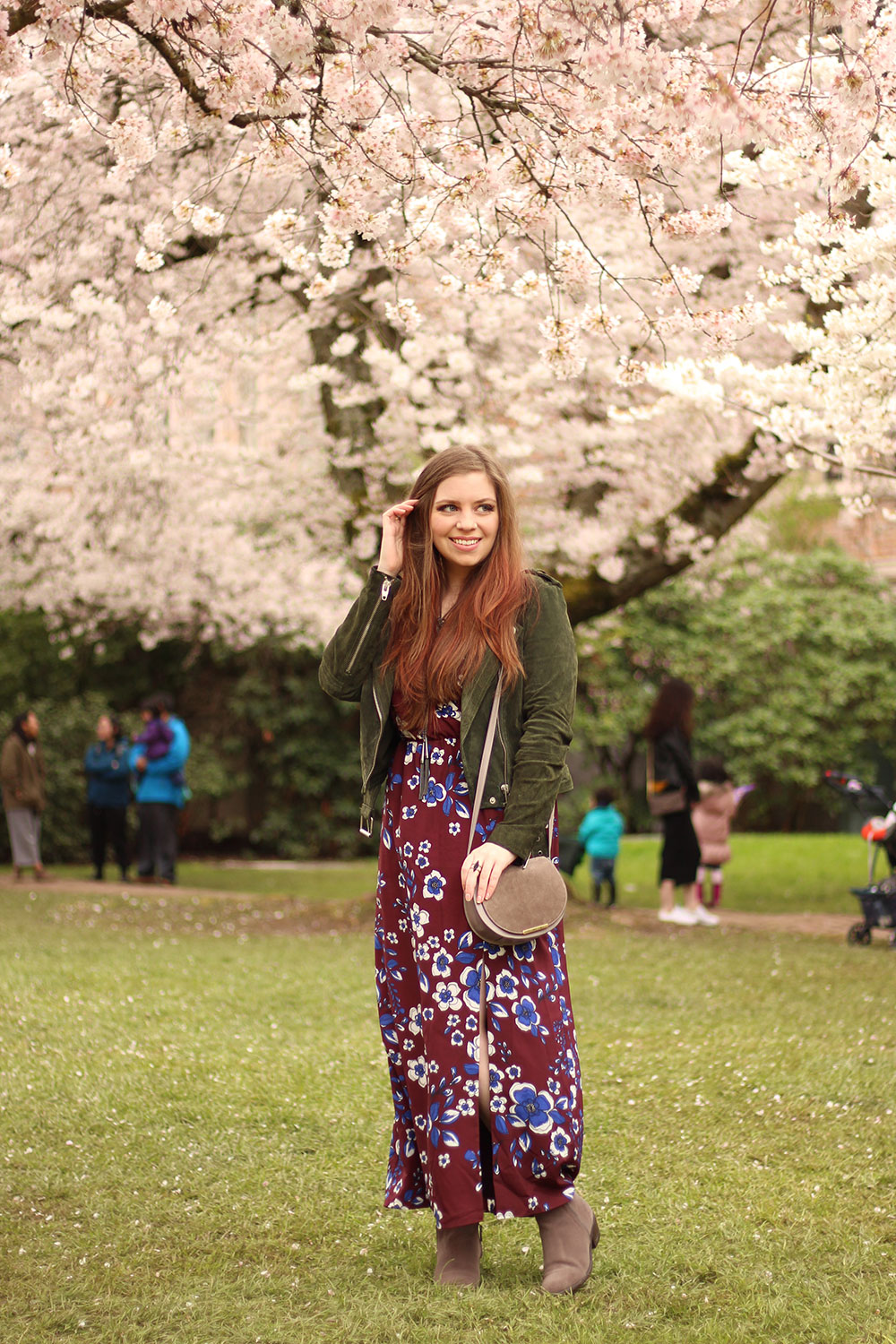 Disclosure: Some items in this outfit were provided courtesy of (c/o) of the brand. I also have an on-going partnership with Shopbop to share their sales several times a year in exchange for product credit. All opinions are my own!
Photography by Ana Luiza of Northwest Blonde
On a Saturday morning, my friend Ana Luiza and I ventured over to UW for some photos and a coffee date. It's always fun getting together with blog friends to chat about blogging, shoot photos, and not get eye rolls when you take 5 minutes to get the perfect snap for your Instagramm Story. I'm only kind of kidding.

---
Follow Jenn: bloglovin / twitter / facebook / instagram / pinterest / g+ / youtube
---