It was another rainy spring day in Seattle when I headed out to my local Value Village™ store for a little thrift adventure. If you follow me on Instagram, then you might have watched to see what I found, and voted on some of the thrift fashion finds I was contemplating. (And if you don't, shameless plug to follow me now!)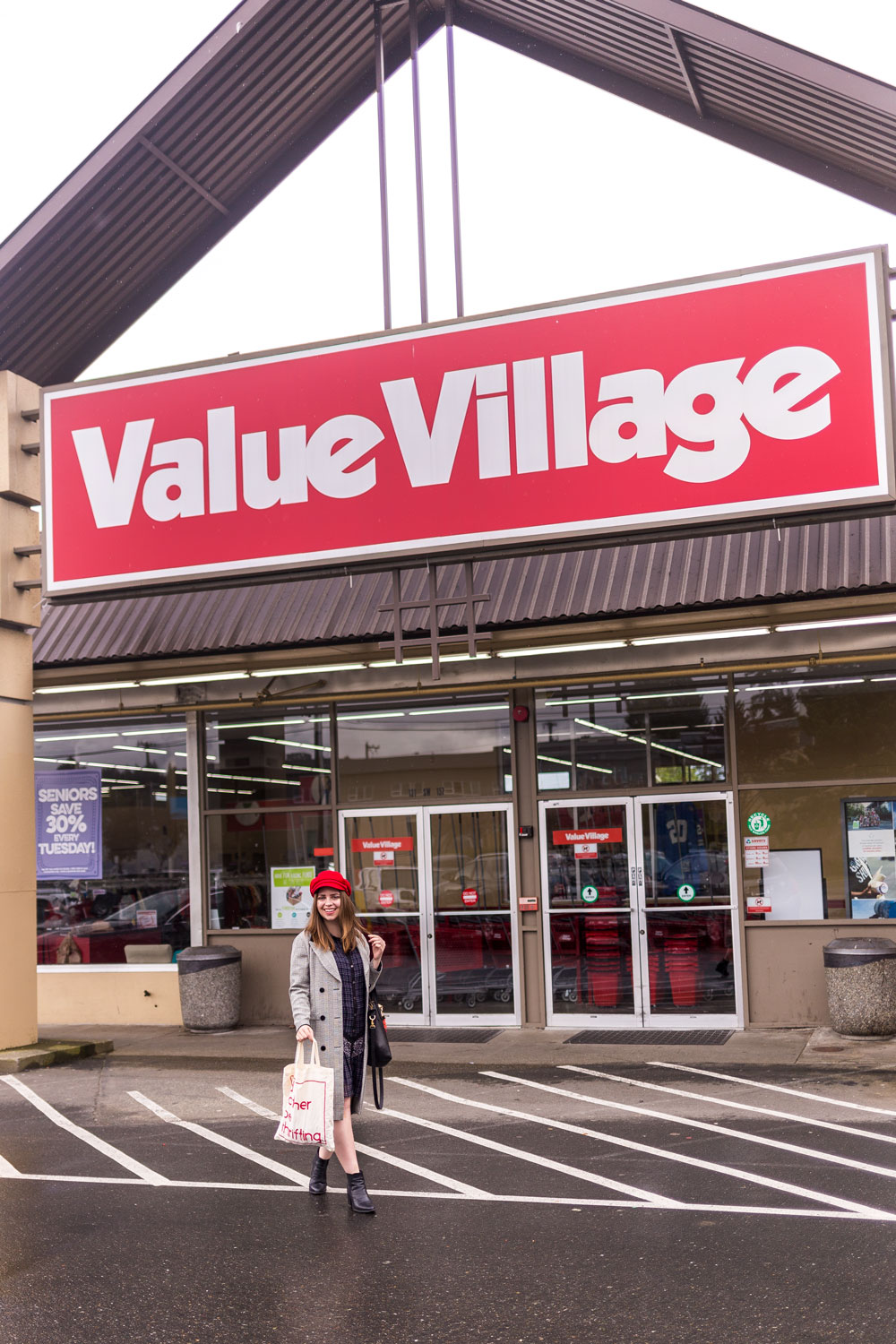 If you're not an avid thrifter quite yet, let me sing the praises. Value Village, also known as Savers® or Unique® Thrift depending on your location, offers a wide variety of quality designer label and name brand clothing at unbeatable prices. With over 100,000 items on the sales floor at any given moment and thousands of quality items arriving every single day, you can be sure you'll find a treasure at every turn. Almost every outfit I wear has a piece I've thrifted, like the coat and the dress I wore to shop were both found at Value Village locations around Seattle this past fall!
With most items below $7, you can count on great deals and thrift fashion finds no matter when you shop. Don't forget to also join the Super Savers Club™ to earn rewards and save even more on future purchases. For every $1 spent,  you get one step closer to 20% off your purchase of up to $100.
So what was I thrifting for this trip? Read on for my 5 spring trends that you should be shopping for at Value Village this season!

---
Follow Jenn: bloglovin / twitter / facebook / instagram / pinterest / g+ / youtube
---